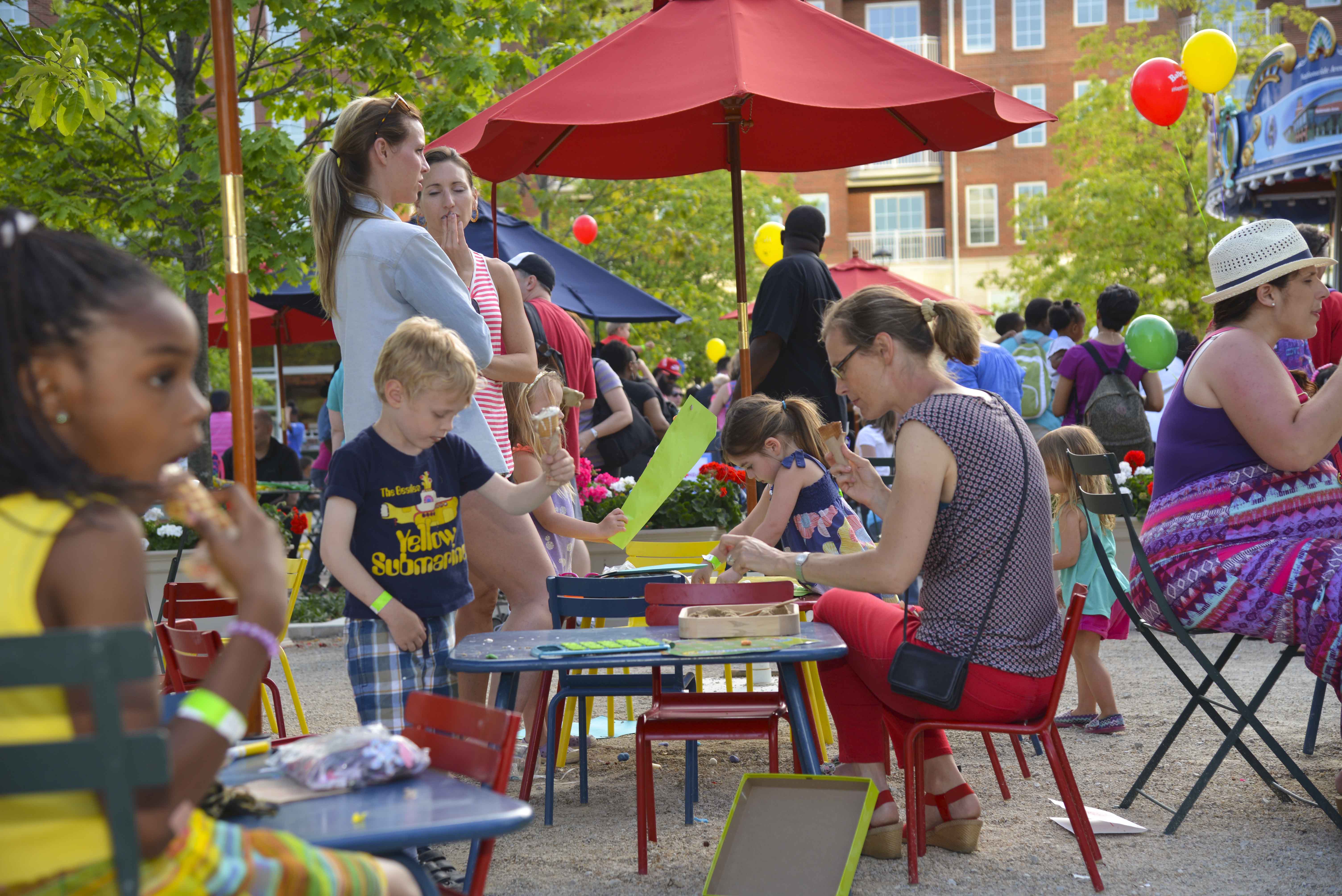 What can you do at a park? Run, skip, leap, walk, play, frolic, kick up your heels, let down your hair, read...
Read? Yes indeed. The Columbus Commons is home to a very special outdoor reading room, thanks to Molina Healthcare. The friendly staff of the Columbus Commons Outdoor Reading Room invite visitors to the southern end of the park to enjoy all the pleasures of a library in the natural setting of Columbus Commons.

Sit at a shady table or chair and enjoy the hundreds children's browsing materials -- supplied courtesy the Friends of the Columbus Metropolitan Library.
The Reading Room will feature several magazines and newspapers fit for a quick peruse.
For those who prefer to read online, the Columbus Metropolitan Library also provides free Wi-Fi access in the Reading Room.

And there's room for more than reading in our reading room...

With children and youth especially in mind, watch the calendar for special events at the reading room. Each Friday, the Columbus Metropolitan Library hosts a storytime during Commons For Kids. The event also features free carousel rides and inflatables from 10am to 1pm. Check out our Open Play Activities.
You'll go home with memories and fantastic stories of your very own to share.